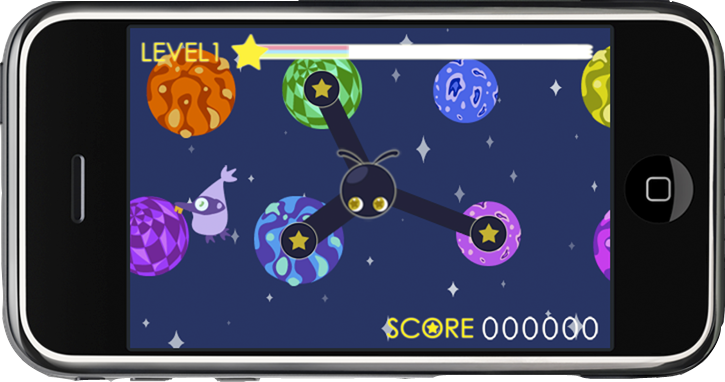 TORIPORO

ってなあに?

What is TORIPORO?
ずっと触り続けちゃう!
京都精華大学、デジクリの学生チーム"Loo"が開発した、
新感覚アクションゲーム!
3本足のキャラクター、TORIPOROを動かして、
宇宙にうごめく沢山の生物達をゲットしよう!
3月20日までの限定配信!

Available for a limited time only, get it before March 20th!
You're in space..... you have 3 legs.... and you're not alone.....
An action game created by a group of students
from Kyoto Seika University!
You control the 3-legged character "TORIPORO" by dragging it's hands and walking through space, planet by planet! Explore the galaxy and collect the strangest creatures...

▲制作過程やNEWSを綴ったブログはこちら▲




チームLoo

Team Loo

プロデューサー兼ディレクター
プランナー兼プログラマー

グラフィックデザイナー

サウンドディレクター
関 彩絵子
布浦弓
Jesse Venbrux
味野加奈
長大貴
谷田将祟
Producer & Director
Planner & Programmer

Graphic Designer

Sound Director
Saeko Seki
Yumi Nunoura
Jesse Venbrux
Kana Agino
Daiki Osa
Masataka Tanida